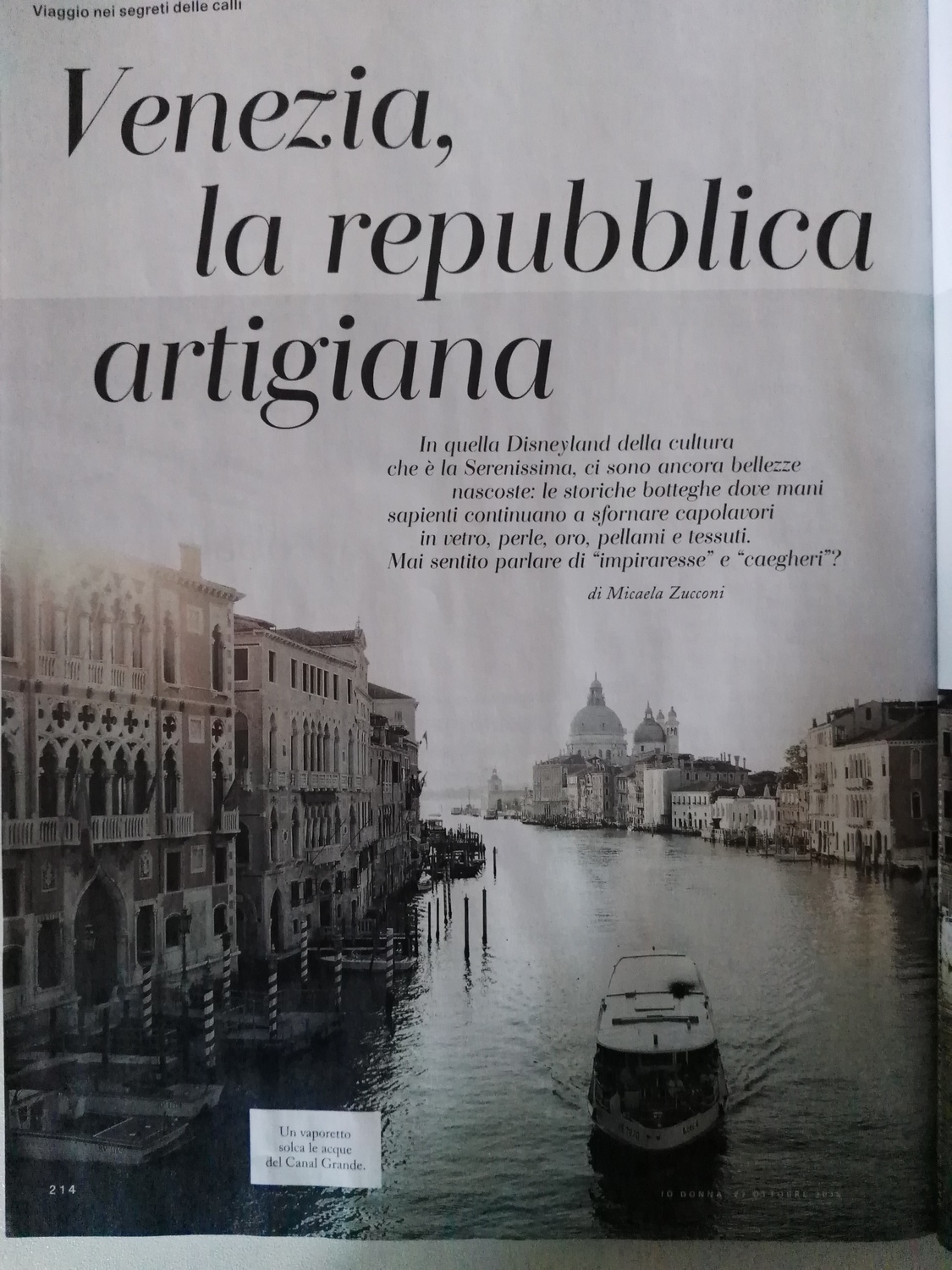 I'm super proud to appear on this article published on the national weekly magazine IoDonna.
Micaela Zucconi on her article wants to put a spotlight on some master artisans that still believe in Venice and want to keep it alive.
There's something you can do too: be curious, prefer handmade, look for excellence.
Viaggio nelle calli segrete di Venezia, alla scoperta della repubblica dell'artigianato
Categories:
Press
Tags: Alessia Fuga, artigianato, artigiani, Corriere della sera, giornale, io donna, lampwork, Murano, press, rivista, stampa, venezia, vetro
Trackbacks and pingbacks
No trackback or pingback available for this article.