ABOUT ME
 Alessia Fuga is a lampworker and beadmaker based in Murano, Italy. She opened her glass studio in 2007, only one year after her first lampwork class when she discovered a great passion and an unexpected talent.
She specialized in the production of high quality beads with a captivating and original designs.
She spent the early years keeping the business going as long as studying and improving her skills.
In 2012 she achived two important goals: she has been included in the special issue of the GlassLine magazine "Small but Beautiful- Top 40 International beadmakers" and she became part of the faculty of the Abate Zanetti glass school in Murano.
Her work still be unique, recognizible and appreciated from collectors and beads enthusiastic thanks to her passion and attention to every little detail.
Today in her studio she creates her unique beads and limited series and theaches this antique, precious and beautiful art.
RESUME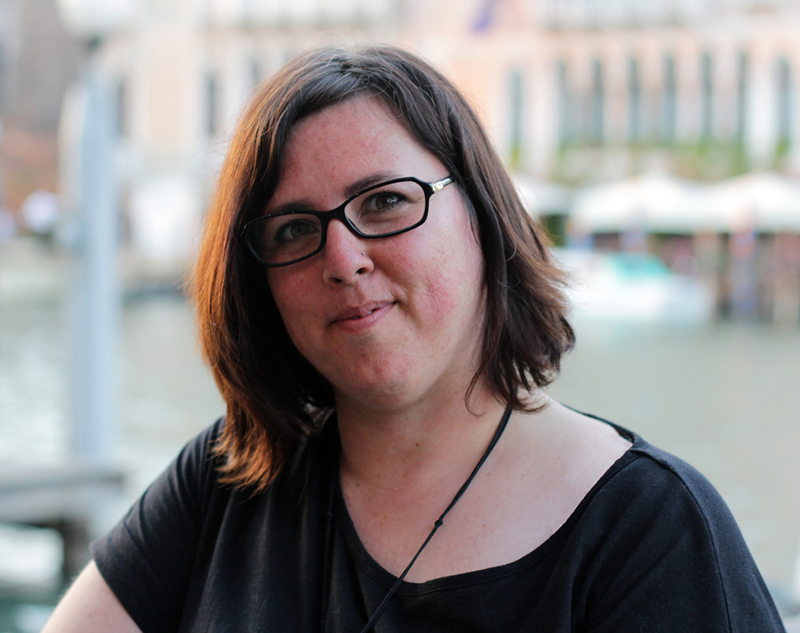 "Glass provides endless creative possibilities and it never becomes boring. There's always something new to discover and learn! For me glass works is also something about learning patience and humility. There's no lie with glass. When you are in front of the flame you can't lie. Work with glass is about your hands, your eyes, your mind and creativity"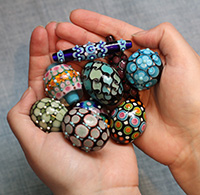 100 % ART GLASS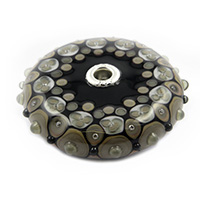 UNIQUE PIECES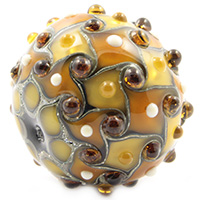 PASSION FOR DETAILS