Something very exciting is happening in the city.. In the Biennale time a group of braves decides to show what glass means to them. Inside the Igor Balbi's shop (Balbi Art Glass) that is seriously more than an exquisite glass shop, is taking place "In Glass We Trust".
The exhibit host some of the greatest name of contemporary Murano glass art. The lampwork technique is represented from Balbi, Bubacco and Costantini and the young Simone Crestani.  It really worth a visit for all the great names and items displayed but, if you look closer, in a corner of this amazing place,  you will find also something new and very special from my workbench.
I'm quite happy with my artistic wriggle 😉 ..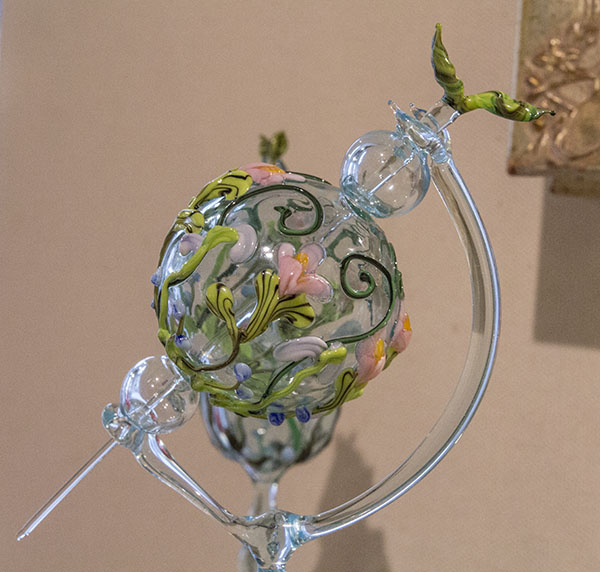 Mappaperla detail. Unique floral blown glass bead with glass base. I really love it! 🙂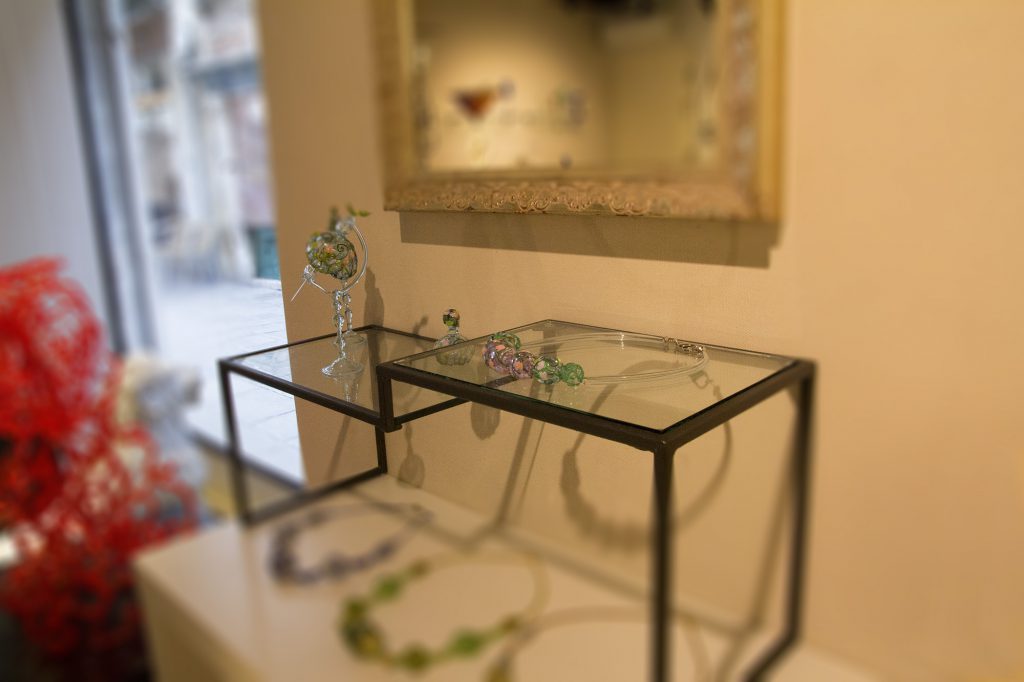 fiorato ensamble