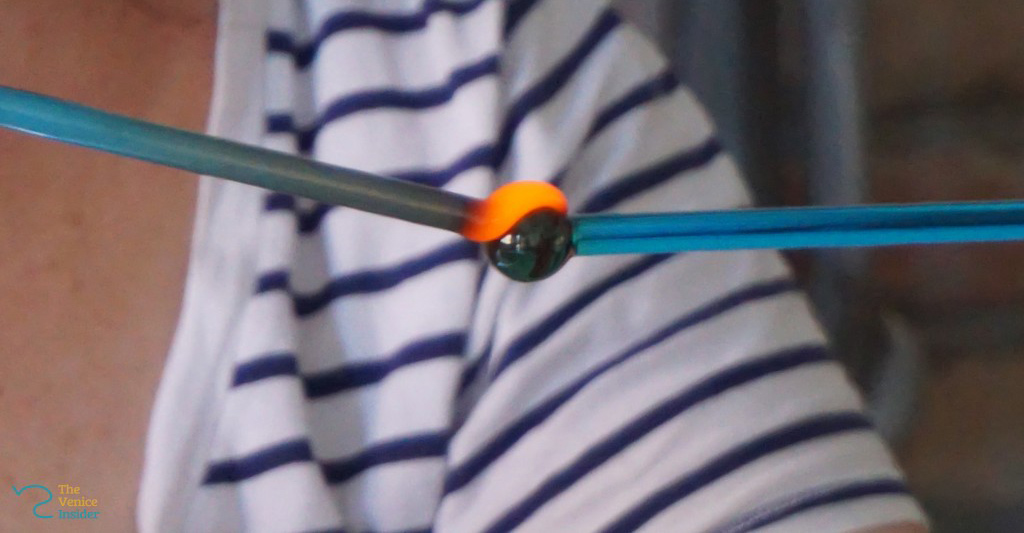 I had the chance to get in touch with Katia lately. She is a passionate Venice lover and she is also the heart and hands of "The Venice Insider", a travel guide for frequent visitors to Venice. Their goal is to provide visitors with insights, background information and insider tips on events, sestieri (neighbourhoods), history, culture and so on.
She came into my studio to try in person what work with glass is like.
In the last couple of years that kind of lessons has become very popular and I've met a lot of people because I give the chance, also to a complitely novice, to try this amazing experience.
She said:
"INSIDER TIP: I followed this workshop with Alessia Fuga, a young Venetian woman who is a lampworker and beadmaker. She is extremely nice, a perfect teacher, and she's fluent in English. She gives you plenty of information about the process and the different steps. If you are considering to do this, I strongly advise you to do this at her small workshop."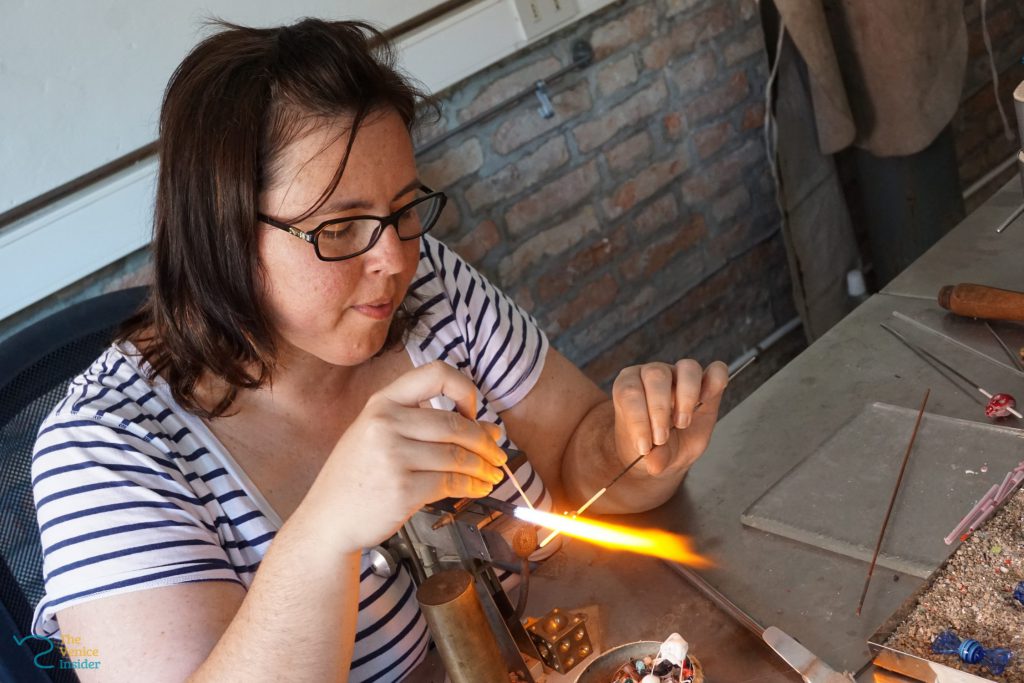 I love to do this kind of experience because I still strongly believe that sharing all the knowlege I have, all the love and passion for glass may help this beautiful art to stay alive. Most of people complitely ignore what feels like to work with a mass of molten glass, and when they try in first person they mostly are amazed, and then they all realize how glass art and glass workers deserve respect, and all it goes with it.